Never worry about your makeup lesson policy again.
Create and deliver online makeup lessons during the scheduled lesson time.
In the past, group classes, live makeups and refunds were our only options. But none of them are perfect. That's why we built LessonMate, an online makeup solution that works for everyone.
No phone calls. No rescheduling. No refunds required!
Nick Tucker, Director
Spark Music Studio, Minneapolis
John Mizenko, Director
Join The Band, Los Angeles
Ultimate Organization for Studios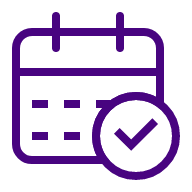 Your Admin Dashboard
You and your front desk have complete control through your admin dashboard.

Add unlimited teachers, students and classes and view every lesson and upload created.

Teachers only have access to their own students and never see any student email address or contact info.

Families are notified automatically by email every time a new makeup lesson is created.
Create the perfect online makeup
Creating the perfect makeup is easy - you just need the right tools. Lesson text, personalized video, YouTube clips, PDFs, MP3s and photos all accessible and organized in one space. LessonMate is the perfect online makeup solution.
Makeup Accomplished!
Give your students and families all the visual and audio tools they need to practice and progress, even when they miss.

The LessonMate Makeup is a real solution to the missed lesson. It's good education for students, increased value for parents and allows you and your studio the time to focus on what's really important - great teaching!

View this example lesson

Free Makeup-Lesson Playbook!
Simple steps to using LessonMate for missed lessons.

A Mini-Guide for Music Teachers and Studio Owners
---
People already love LessonMate!
Both our music & dance teachers use LessonMate. The more we use it, the more we're convinced it's another great tool to help us with student retention. We're always looking for an 'added value' for our families and more accountability from our teachers. LessonMate provides both. The whole team have been wonderful to work with.

Vince Spezialy
Anchorage Music & Dance Center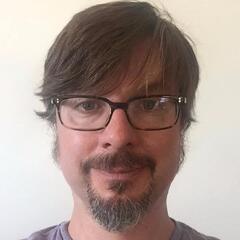 LessonMate is an immensely helpful tool for me as a guitar instructor. I love the ability to share and save helpful information such as song links, sheet music, chord charts, and videos.

Lucas Martinez
Guitar Instructor, Los Angeles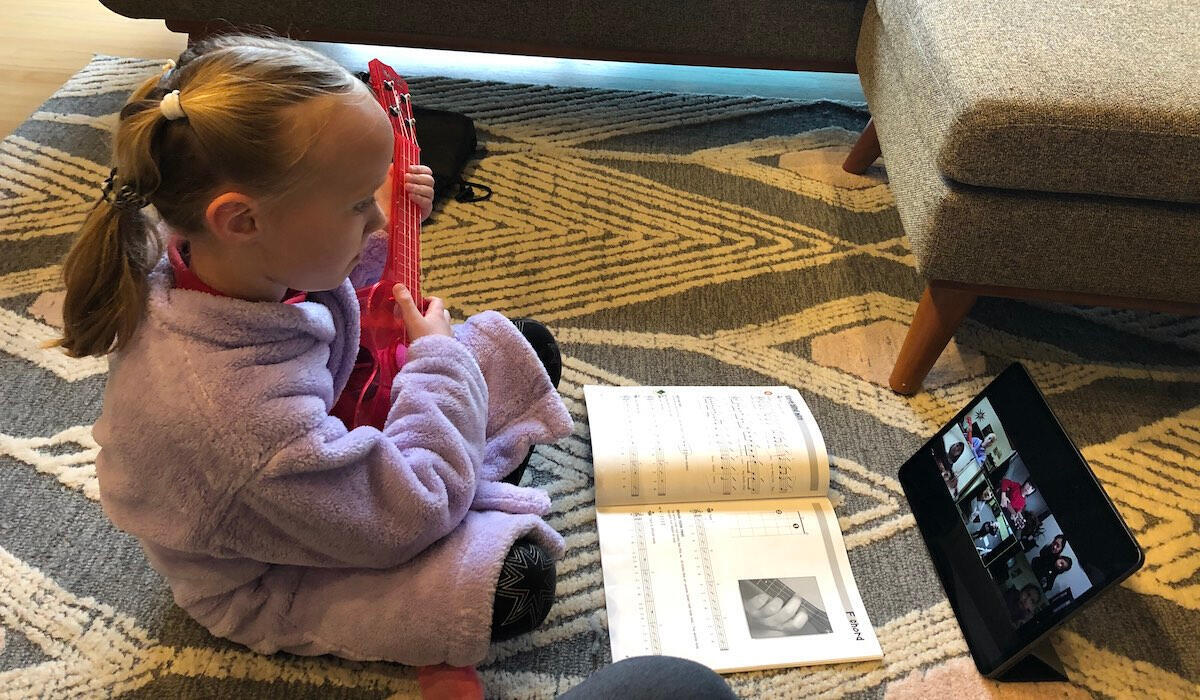 LessonMate is the future of paperless music lessons! I am exponentially more efficient and have more productive lessons because my students and I have one source for all of their resources and I never have to worry about them losing or forgetting their materials. I would recommend LessonMate to any instructor who values ease of teaching, organization, and peace of mind!

Jake Jamieson
Drum Instructor, Los Angeles
I use LessonMate as an alternative to missed lessons for my students. It's a win-win! My students have become very used to viewing their online lessons and will sometimes request a LessonMate to ease the pressure on their hectic family schedules. Everyone likes having the ability to pause the videos and view their lessons multiple times. I highly recommend LessonMate to music teachers!

Tina Booth
Piano Instructor, Charlotte, NC
We are loving the modern means of teacher-student-parent communication that LessonMate provides. So far we've created over 5,000 lesson notes with it, and we routinely get compliments from everyone about how nice it is to be able to have every lesson saved to reference in digital format. Support has also been great and they are always working on new features.

Ryan Cullen, Director
Louisiana Academy of Performing Arts
Frequently Asked Questions
---
About LessonMate
---
What is LessonMate?
LessonMate is a complete makeup lesson system. It's an online platform that allows private music teachers to create lessons for students who are absent, avoiding the hassles and headaches associated with the missed lesson.
Who is LessonMate for?
LessonMate is for studios and teachers who've had trouble finding a simple, modern and educationally sound alternative to the traditional makeup lesson. It's a completely maintenance free system that works for everyone - front desk, teachers and families.
Who is already using LessonMate?
Independent music teachers and music studios all across the country.
---
Pricing
---
What does it cost?
Pricing starts at $19/month, based on the number of students.
Is it cost effective?
There is a real cost in time, money for refunding lessons, scheduling and teaching live makeups/group classes. LessonMate is a low cost alternative that is good business and good education.
Is there a free plan?
We don't have a free plan, but there is a 14-day free trial. We also have a 30-day money-back guarantee so you can try LessonMate with no risk!
---
Signing Up
---
How do I sign up?
Visit the pricing page and choose a plan based on your student numbers.
What is an 'active' student?
An active student is one assigned to a teacher or a class in LessonMate. Students not assigned don't count towards your total.
Can I cancel at any time?
Sure! There's no long term commitment and you can cancel any time.
---
Getting Started
---
How do I implement this at my school?
LessonMate gives you all the tools to hit the ground running. Docs and videos to give to your students, teachers and staff introducing LessonMate, website text to explain your new missed lesson policy.
How do I import my students?
We offer a free import service to get all your teacher and student data into LessonMate.
How do I get my admin staff onboard?
We'll provide you with videos and docs to explain the 'how' and 'why' of implementing LessonMate. Our support page will answer most questions that may arise.
How do I get my teachers onboard?
Once you create an account for a teacher, they'll automatically be sent info about how to use LessonMate - from signing in to creating lessons to using all the features successfully.
---
---
The LessonMate Story
---
Hi, I'm Dave. My wife Laura and I have been private music teachers for our entire adult lives teaching in just about every situation imaginable - out of our home, out of students homes, in studios and in schools.

In 2008 we opened Bloom School of Music and Dance in Los Angeles, CA. We quickly recognized a big problem that had been quietly plaguing us for years:

What to do when students miss lessons?

While we had always felt the impact of the missed lesson, owning a school made the issue obvious. Staff having to reschedule lessons, teachers having to teach makeups and us owners having to parse out credits and refunds - it was really starting to bog the school down. We also realized that students who were missing lessons were not getting the info needed to stay engaged. It was time for a change.

After muddling together a solution of YouTube, Gmail and other services, we decided to face the problem head on and develop an all-in-one platform made just for missed lessons. With the aid of our trusty developer, Dan, LessonMate was born. Since then it's helped not only our program, but teachers and studios from Anchorage to Boston survive the missed lesson conundrum.

If you feel the need for a change in your studio, check out LessonMate free for 14 days. I think you'll like it as much as we do.

Dave Hemann
Co-Founder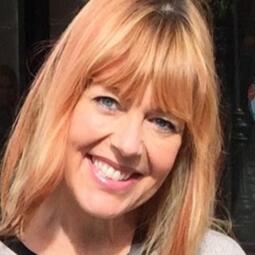 Laura Porter
Co-Founder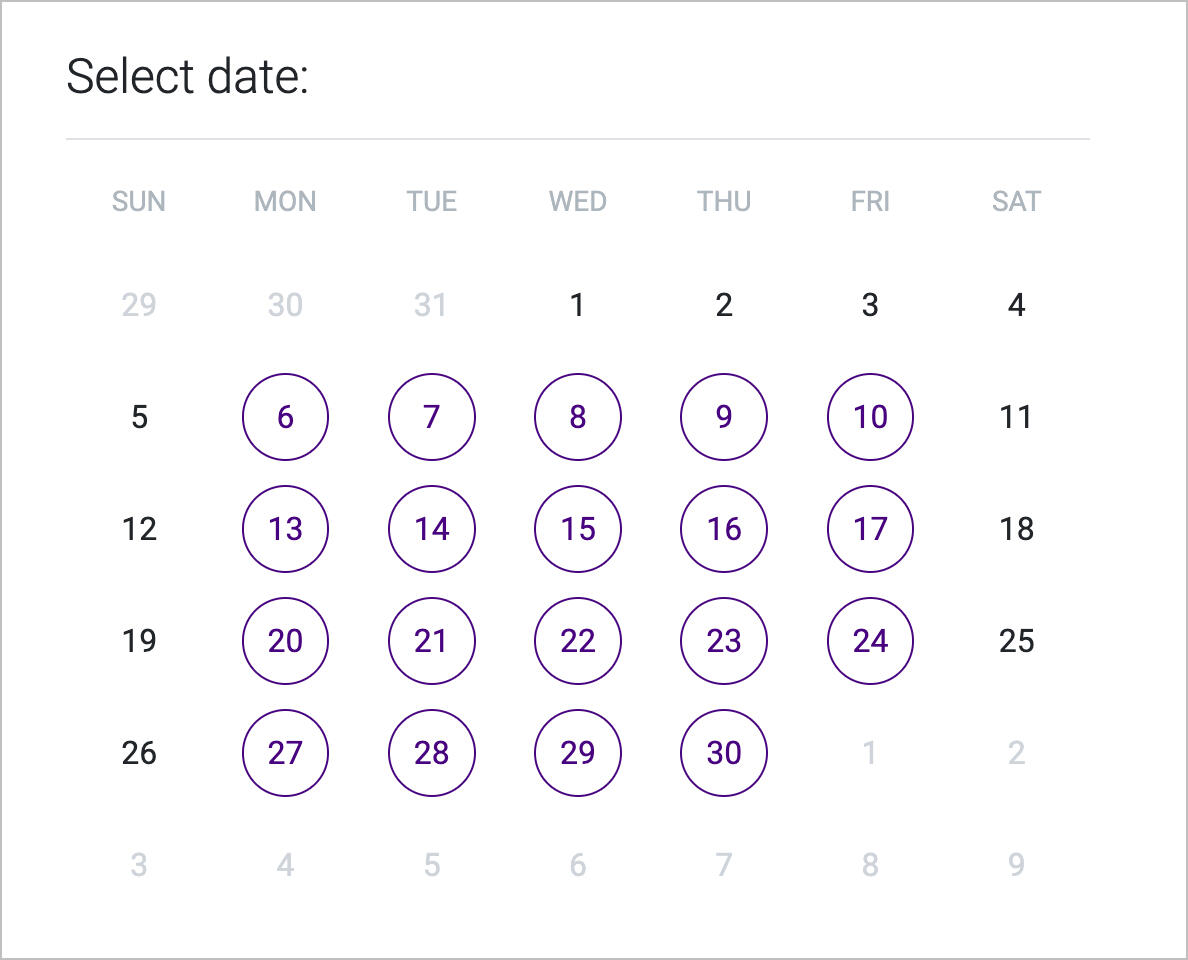 Dan Weaver
Developer
---
---
Simple, student-based pricing.
Start your 14-day free trial today!
$99/month
250-500 students
All plans include the same great LessonMate features:
Unlimited Teachers
Unlimited Lessons
Unlimited Uploads
Unlimited Recordings
Solo private teacher? We have a plan just for you!
All the great features for up to 50 students for $19/month.
Which plan should I choose?
Choose the plan that best suits your student numbers. You can change plans at any time as your student numbers change and your school grows.
How do I implement this in my school?
We have lots of information on our Getting Started page to help you make the transition as smooth as possible. Teachers and parents love LessonMate!
When will I be charged?
Your first charge will be at the end of your 14-day free trial. We also have a 30-day money-back guarantee so you can try LessonMate with no risk!
How do I import my students?
We can import your existing student data into your LessonMate account to get you up and running and creating lessons in no time. Find out more.
Getting started with LessonMate
Changing policies can be difficult. We make it easy in 3 simple steps.
1. Import your data
Whatever studio management system you use, we can import your data into LessonMate. All we need are names and email addresses for your students, families and teachers.
2. Inform your teachers
Your teachers will receive a welcome email containing their login details and a link to our demo lesson page where they can try creating a makeup lesson right away.
3. Inform your families
We give you info to share with families explaining your new policy and an introduction video. Students receive their login details and an email for every makeup lesson created.
---
Choose a category for more details:
Can't find the answers you need?
---
Students
How do I explain LessonMate to my students and families?

Tell your families you're introducing an entirely new and improved approach to missed lessons! There's no rescheduling or advance notice required and they'll get a customized makeup lesson created by their teacher any time they miss.

When the first lesson is made for each student they'll receive their sign in information by email along with a brief video introducing LessonMate. They'll receive an email for every subsequent makeup lesson and they can see all their past lessons on one simple dashboard.
Do my students or families have to sign up for LessonMate?

These accounts are created and managed by your front desk staff. Your students and families won't have to do thing! They'll be notified by email when their teacher creates their first makeup lesson. The email will contain a direct link to their lesson and login info to their very own LessonMate account.
Does LessonMate offer two-way communication between teacher and student?

No, it's strictly one way communication - teacher to student. Students cannot message their teacher in any way through LessonMate. We've found this communication is best done in person or through the owner or front desk.
Is LessonMate easy for my families and students to use?

LessonMate only requires students to have access to the internet. Nothing to download, nothing to sign up for. It works on almost every modern smartphone, tablet and computer.
What about families with multiple students and students with multiple teachers?

Each family uses a single login to view all the lessons for their students, regardless of how many students they have or how many teachers their students have. This keeps everything clean and simple.
---
Teachers
Do my teachers need to sign up for LessonMate?

Your teachers do not need to sign up individually. Their accounts will be created and managed by you or your front desk staff. When they're added to LessonMate they will receive a welcome email with their sign in details and links to example lessons and the demo lesson page.
Are there any example makeup lessons for my teachers to see?

Yep! We have some example lessons that you, your teachers and staff can view and interact with to better understand how to create online makeups. View an example lesson.
How can I be sure my teachers will understand how to use LessonMate?

Some people do have challenges with technology. We get it. When you enter a teacher into your LessonMate account, they will receive emails explaining how to use LessonMate and some example makeup lessons for them to reference. We promise that everyone will understand all the ins and outs of LessonMate!
When do my teachers create the makeup lessons?

Teachers create makeup lessons during the student's normally scheduled lesson time. If Bobby misses his Monday 3:30 lesson, his teacher creates the makeup during that lesson time and the family receives the email right away. What could be easier!
What information will you send to my teachers?

We'll introduce LessonMate and give them example makeup lessons to interact with. We'll also give them the link to our demo lesson page so they can begin creating lessons even before they have their own teacher account. Once their account is created, they'll get a series of emails about specific features, like recording and uploading video, and how to use them. We want your teachers to have all the info they need to hit the ground running.
---
Studio
Can I see what LessonMate looks like without signing up?

You sure can! We have a demo lesson page for this very purpose. Just go to https://app.lessonmate.org/demo and give it a spin. If you click 'Post Lesson' you'll be able to see what a lesson looks like to a student.
What help do I get transitioning to this new makeup policy?

We'll help any way we can! We give your studio all the tools you need to move from your previous policy to the LessonMate makeup policy. From feature tutorials and admin tips to student and parent communications about your new and exciting studio software, we'll help to ensure the move is smooth and painless!
Do my teachers have access to student email addresses or other contact information?

Never. Teachers can only view their own student roster and the lessons they create for each student are sent automatically through the application. Teacher do not see any email addresses.
What kinds of schools are using LessonMate?

Music schools from all across the country are using LessonMate. Schools from under 100 to more than 1,000 students and multiple locations have all moved to LessonMate for their makeup policy!
How can I be sure my families will accept a change in policy?

Changing a policy can be a stressful thing, but we truly believe that LessonMate is an upgrade for everyone, regardless of your current makeup solution. Your students and families are going to get something of value every time they miss with LessonMate! We'll make sure all your students and families have simple and easy access to their lessons and that your teachers know how to create compelling makeups. This is exciting news and your families are going to truly appreciate your efforts.
What does my front desk need to do when a student misses a lesson?

Your front desk isn't required to do anything when a student misses. If a student is absent, the teacher simply creates a makeup lesson and clicks 'Post Lesson'. The email notification is automatically sent to the student and the lesson is added to their account. Your front desk staff no longer have to waste any time being involved in the makeup lesson process!
What access does my front desk staff to the data in LessonMate?

Through the admin dashboard, your front desk staff have full visibility of all the student and family data as well as all the files uploaded and lessons created by your teachers. It's a truly transparent system with full accountability.
Can my front desk view the lessons my teachers create?

Yes, you and your front desk can view any lesson created along with any files in the lessons.
Can my front desk edit or delete the lessons my teachers create?

Yes, you and your front desk staff can edit or delete any lesson created by your teachers.
---
Technology
What information do I need to enter to get started with LessonMate?

To get your studio up and running right out of the gate we offer a free import service for all of your student and teacher information.

Whatever studio management system you use, we can take your data and import it directly into LessonMate. We create your front desk, teacher and family accounts and add all your students and assign them to their teachers.

We also take care of any group classes you might have and assign students accordingly.
What devices are compatible with LessonMate?

Just about every smartphone, tablet and computer will work well with LessonMate. Make sure the device is up to date with the most current operating system and if you're using a laptop or desktop we recommend using Chrome browser to record and upload video.
Do I need a special internet connection?

No, any standard internet connection should suffice. The core feature of LessonMate is recording and uploading videos. This is where internet speed will come into play the most.

Read more about the technical details here
Do my teachers and staff need special training to use LM?

No special training is required. As long as they can use a mobile phone or a computer they already know everything they need. We'll send you, your teachers and your staff all the info they need to understand how to use LessonMate. It's super easy and intuitive to use and we're more than happy to personally show you around.
How secure is LessonMate?

LessonMate was built with security and privacy in mind. The website and web application are hosted with secure, industry-standard SSL encryption. Internally, every account from the school owner and admins to teachers and families are all password protected.
Can't find the answers you need?